We have already had two very successful meetings in October and November.
We decided that we wouldn't meet in December as lots of people are traveling so the next meeting will be at the Hotel Salobreña Suites on Friday 31 January 2020 at 11:00am.
The book under discussion is Life after Life by Kate Atkinson.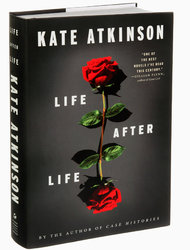 Everyone is welcome.