We are excited to offer an opportunity to enjoy a three day, two nights trip with the International Club in September this year. Including return coach travel from Salobreña, four star hotel accommodation for two nights, full board, guided tours of Toledo and Madrid  with some free time and entrance to Puy Du Fou, Historical park, Toledo.
Bookings are open and there is the option to pay per person by Wednesday 8 June 2022. Payments for all bookings must be received by this date. Single person supplement is just €50 if required.
Wednesday 14 September – Salobreña – Madrid – Toledo: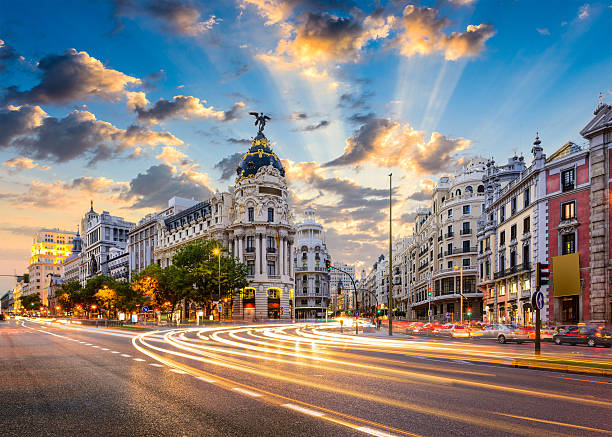 Departure to our hotel in the surroundings of Toledo. Taking our accommodation and lunch. In the afternoon departure to Madrid where we will have a visit with a local guide to Madrid de los Austrias starting with the Plaza de Oriente, Palacio Real (outside), Calle Mayor and its Palaces, Plaza de la Villa, Mercado de San Miguel, Plaza Mayor, Puerta del Sol etc… Return to the hotel, dinner and our accommodation.
Thursday 15 September – Puy du Fou Park – Toledo: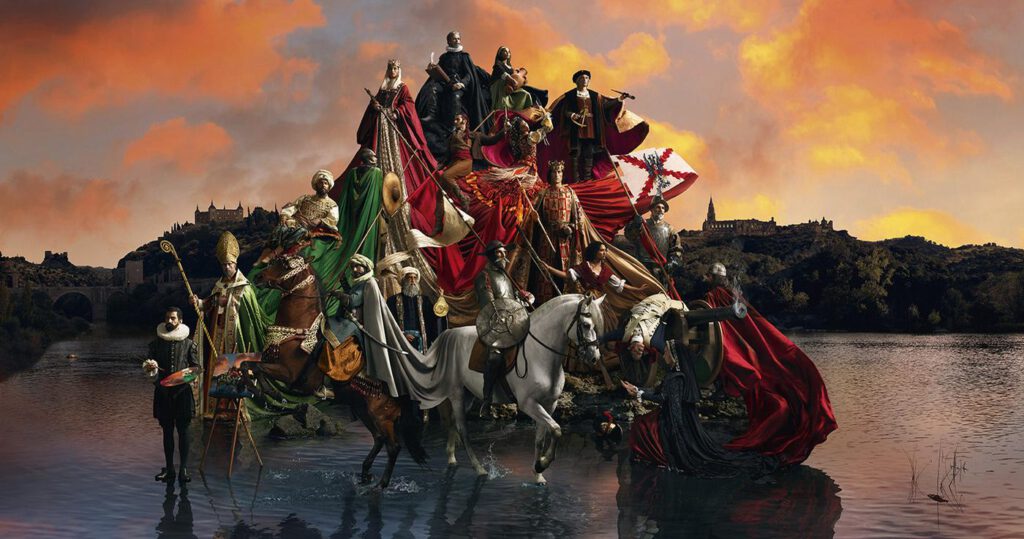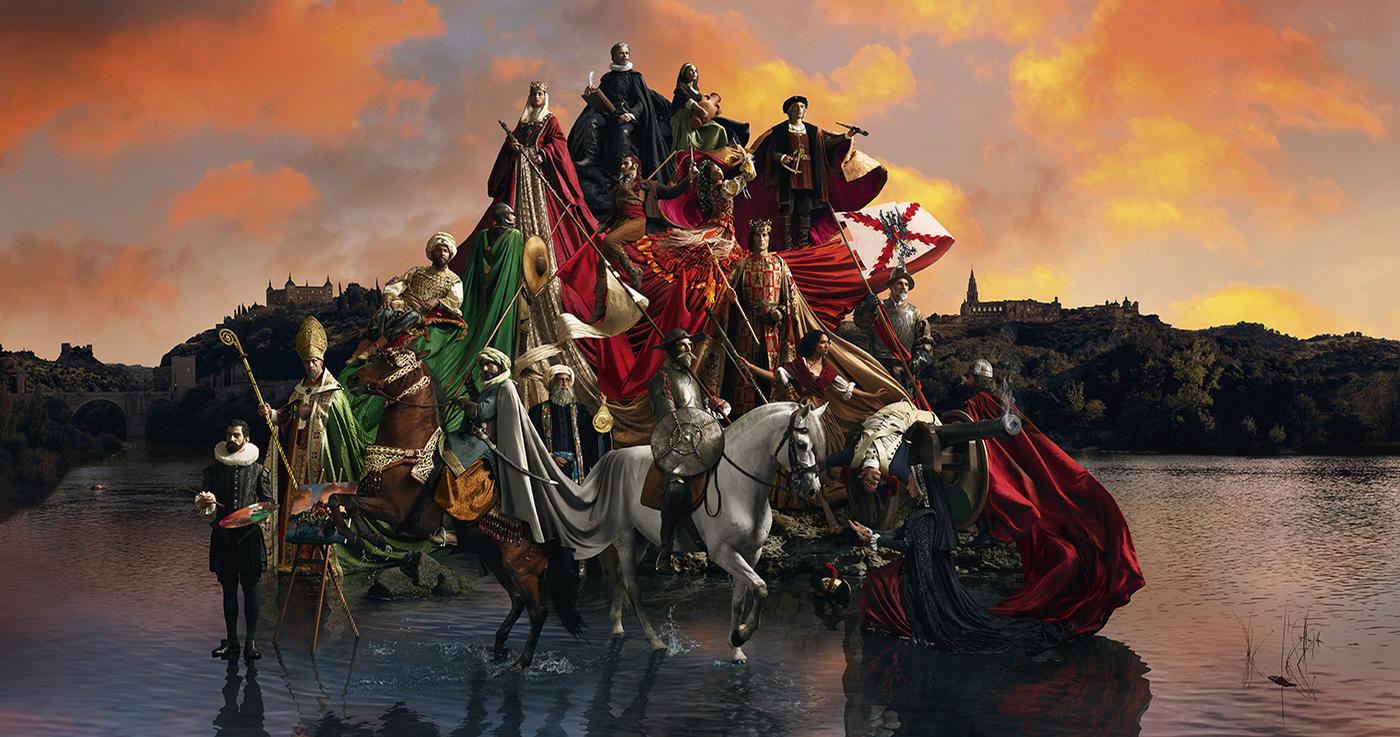 Breakfast before departure to the Puy Du Fou Park (entrance and show included) a magical historical world of 30 hectares with great shows in the heart of nature. These go through the History of Spain and its great protagonists such as El Cid, Abderramán III, Isabel la Católica or Lope de Vega: We can also enjoy the historic pueblos with typical cuisines of each one, craft workshops and natural spaces in the heart of the Montes of Toledo. Today you will make your own arrangements for lunch and dinner. We will enjoy the show "El Sueño de Toledo" which transports the spectators through 1,500 years of history represented by 200 actors and with spectacular special effects on a formidable 5-hectare stage. 70 minutes of great show. At the end of the show, return to the hotel and our accommodation.
Friday 16 September – Toledo – Salobreña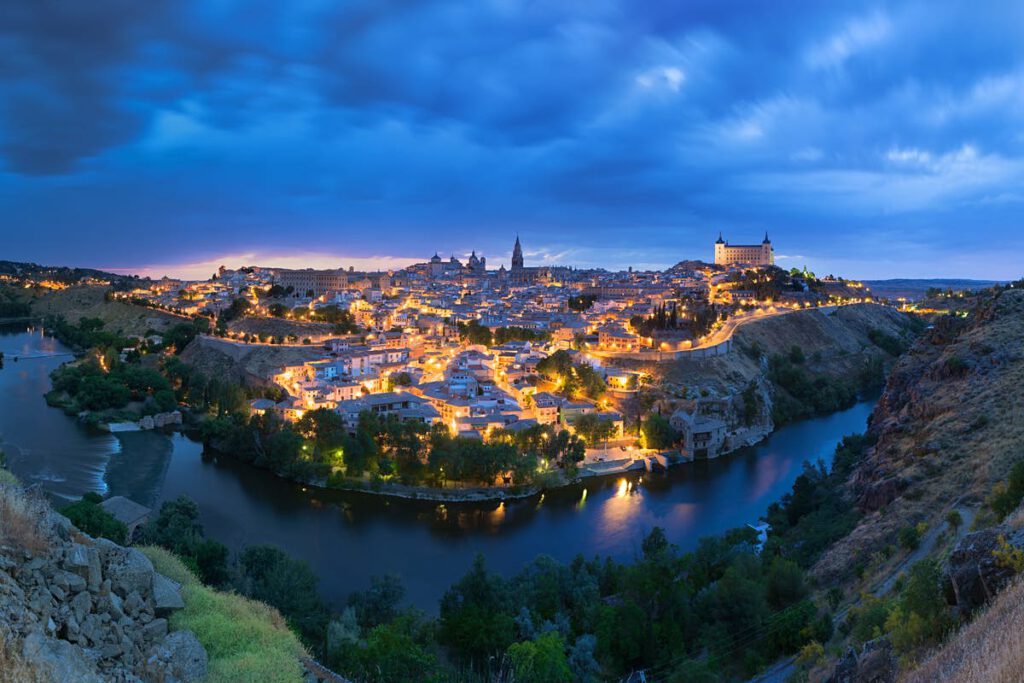 Breakfast at the hotel before departure to Toledo, a World Heritage city, where you will visit the ancient capital of the kingdom with a local guide. The Alcázar, the Synagogue of Santa María la Blanca, the Cathedral, etc. stand out. Lunch en route in a restaurant Return to Salobreña.
PRICE: ICS Members €235 Non ICS Members €245 (Single person supplement applies)
INCLUDES:
Coach travel throughout the journey.
Hotel accommodation 4* around Toledo.
Pension Completa (Full Board) with drinks included.
Entrance to Puy Du Fou Park and show.
Extra departure lunch in a restaurant.
Travel insurance.
Local guide ½ day in Madrid and Toledo.
DOES NOT INCLUDE:
Lunch and dinner at the park on Thursday 15 September.
Tickets to monuments, extras at the hotel, phone calls, etc…
The Small Print!
Price based on two people sharing hotel room. Single person supplement of €50 per person applies.
To make this trip viable we need to secure booking and payment for a minimum of 45 people. Without this number we will not be able to proceed, and refunds would be payable.
Bookings and payment to be made before Wednesday 8 June.
Payments can be made per person. For example, if your booking is for two people at a cost of €235 each (€470 in total) Payments can be made in two separate transactions of €235 for convenience. Please note that your booking will only be secured once the total payment due has been made.
Refunds on any bookings and payments will not be possible after Wednesday 8 June 2022.
It has been quite some time since the International Club has offered a trip with overnight accommodation and we are excited to be able to do so again. It opens up new opportunities to explore further than usual, enjoy new varied experiences and share the experience with friends within the club.
We would just like to take the opportunity to point out that this particular trip, it's itinerary, accommodation and venues is a regular offer from our preferred and trusted suppliers of travel – Romero Bus, Jostur Viajes Motril. They have kindly agreed to operate this tour on this date solely for us in the International Club. You will appreciate that we, your committee are not professional tour operators and obviously we rely upon the services of our suppliers to make this trip as enjoyable as possible. In short, anyone booking will be customers of the tour operator, rather than the International Club. Whilst we will be doing everything practicably possible to help deliver a great experience with at least one of our committee members hosting the trip, we will be acting as intermediaries to book and facilitate the trip.
To Book:
Bookings are now open.
Simply complete our usual booking form below with the details of your party and we will check that seats are available and reply with a link to make payment.
Please remember that your booking is only finalised upon payment in full and that we require a minimum of 45 seats sold to proceed with the trip. If we fail to achieve this number a full refund will be made as soon as possible after the closing date of Wednesday 8 June 2022.
After that time refunds will not be possible for any other reason.