UPDATE! We have twenty coming along to the New Year's Eve Party for seniors at Hotel Salobreña Suites! Fantastic! Bookings are now closed. Thanks for your support as always!
Some of our members have asked about the possibility of arranging a presence at the New Year's Eve Dinner planned at Hotel Salobreña Suites on Sunday 31 December of course.
The hotel has two dinners available for New Year's Eve and we are suggesting that our members might be interested in the one offered for Seniors. It will be held in the hotel itself rather than the convention centre.
There will be a delicious three course set dinner with one drink included. Twelve grapes at Midnight! Dancing until 3am (if desired!). A courtesy bus returning to Salobreña too!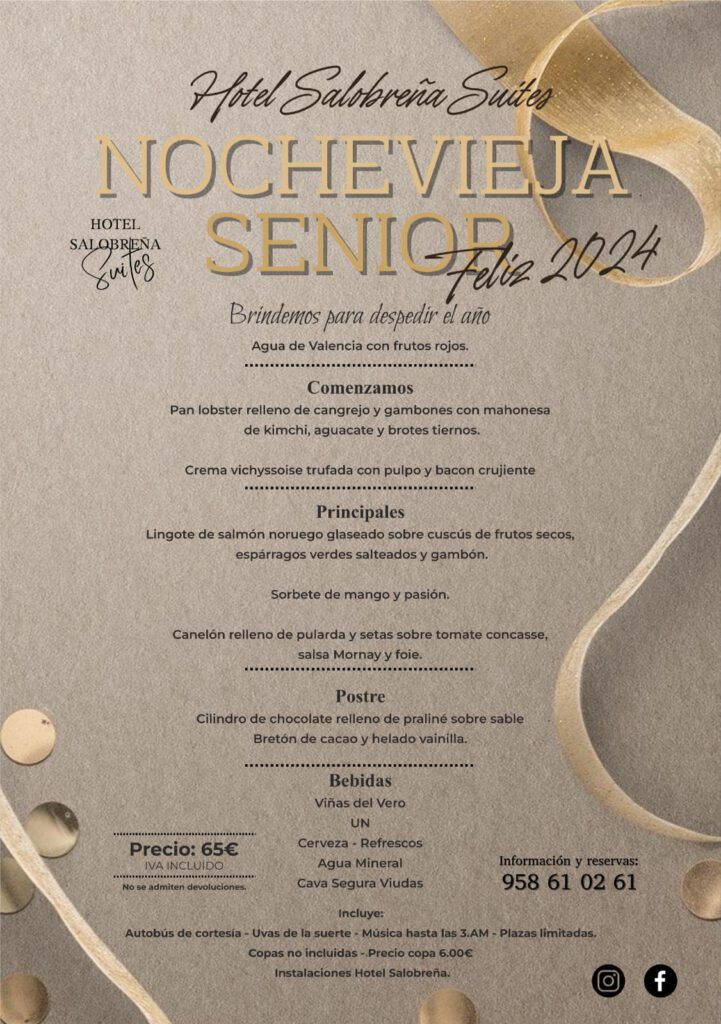 65 Euros per person.
We are only acting as go-between for this one. The hotel advises that refunds are not possible at any time. But, it looks like fun to organise a couple of tables of ICS members who are looking for a fun and memorable night out to see the New Year in!
Click the link below to book now!